NESTLED BETWEEN CAIRANNE AND RASTEAU, IN THE HINTERLAND OF PROVENCE, DOMAINE DE GALUVAL COMBINES THE ROOSTER (GALLUS), A SYMBOL OF PRIDE, WITH GRAPES (UVA), THE FRUIT OF A THOUSAND-YEAR-OLD HERITAGE. OUR WINES ARE ALWAYS CREATIVE AND EVEN CUTTING-EDGE AT TIMES, WITH AN ASSERTIVE STYLE UNVEILING THE RICHNESS OF THE FRUIT AND THE DIVERSITY OF OUR TERROIRS. OUR ŒNOLOGIST CRAFTS THEM AS UNIQUE CREATIONS, INSPIRED BY NATURE AND TRUE TO THE INDIVIDUAL CHARACTER OF EACH VINTAGE. FREE OF ALL RESTRICTIONS, DOMAINE DE GALUVAL IS CREATING TRULY DIFFERENT PERSPECTIVES OF THE RHÔNE VALLEY.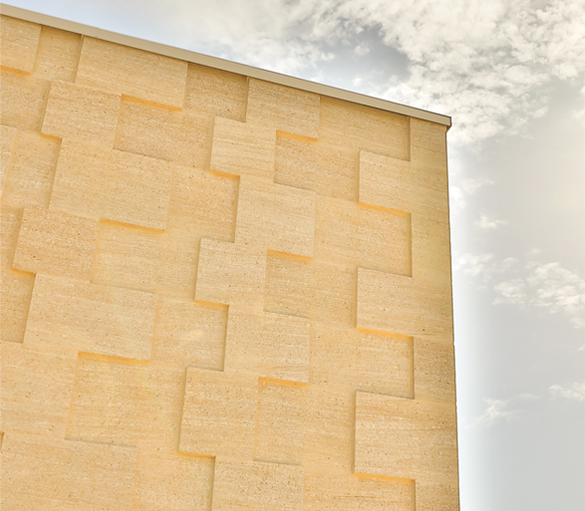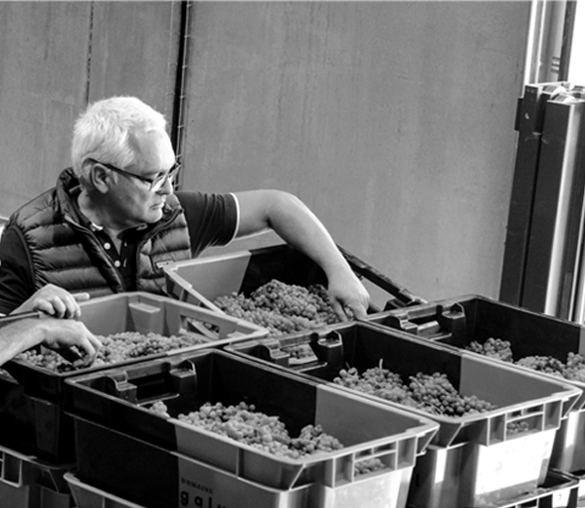 A WORD FROM THE ŒNOLOGIST – E. COUZI
Work as an œnologist imposes humility. To create a wine, I must make a multitude of decisions from the moment the grapes are brought in. My intuition may be they are the right ones, but in the end, nature always has the last word. I strive for an ever deeper understanding of my terroir because everything stems from the vine. I try to respect the fruit at every stage, through minimum intervention and maximum care of the grapes. My obsession is to bring out the purest possible expression of what the terroirs offer us, and sometimes it implies daring to fly in the face of convention and defying tradition. You need to carry your ideas through to their conclusion and transcend the terroirs either by employing innovative oenological techniques or by returning to ancestral methods. The whole process of creation should glorify the fruit, to produce a style that is fine and elegant.
It is in the Atelier des Esquisses that Emmanuel Couzi tastes and interprets each nuance of our parcels to craft the wines of the Domaine.  He samples, creates, tests, makes mistakes, learns and progresses, and gains a deeper understanding of our terroirs each year.  Among those wines stand the finest ones of the vintage, by selecting a rare parcel or by giving expression to a particularly aromatic grape that has achieved extraordinary maturity over the summer. The fruit of an instant, a moment of grace, these are iconoclastic and exceptional wines which are true performances in the artistic sense of the word. They are ephemeral, from one vintage to another, and not designed to please everyone. The Performances are rare cuvees. Fine, avant-garde wines, each with their own identity, infused with the passionate spirit of our winemaker-oenologist. Each one offers a unique and remarkable experience, available in limited quantities only.