2021
Coq Volant White
CÔTES DU RHÔNE VILLAGES WHITE
The emblem of the Domaine de Galuval, the Rooster (from the Latin Gallus), spins around as the weathervane is battered by the wind. The Mistral and the benefit it brings are what help our vineyards to prosper, ventilating the vines, keeping the grapes healthy, and chasing away the clouds to allow them to reach perfect maturity. The Coq Volant White takes its inspiration from this wind and offers a fresh, soaring profile as a tribute.
A quartet of local grapes, white Grenache, Viognier, Roussanne and Clairette, have given birth to this wine.  We have worked with the identities of each variety and the complementarity between them to create a stunning balance in which each of them expresses its varietal notes to produce a supremely aromatic wine, all in finesse, with subtle floral notes.
THE 2021 VINTAGE
Golden yellow with greenish highlights. A complex nose of white flowers, honeysuckle, and lime blossom.
In the mouth it is elegant and diaphanous, with lovely smoothness of the first palate, bright fruit, and persistent freshness. A delicacy of expression that is rare for the region.
| | |
| --- | --- |
| Weight | N/A |
| Blend | 25% Grenache blanc 25% Viognier 25% Roussanne 25% Clairette |
| Format | 75cl |
| Bottles number | 5000 |
| ABV | 12,5% |
Download the technical sheet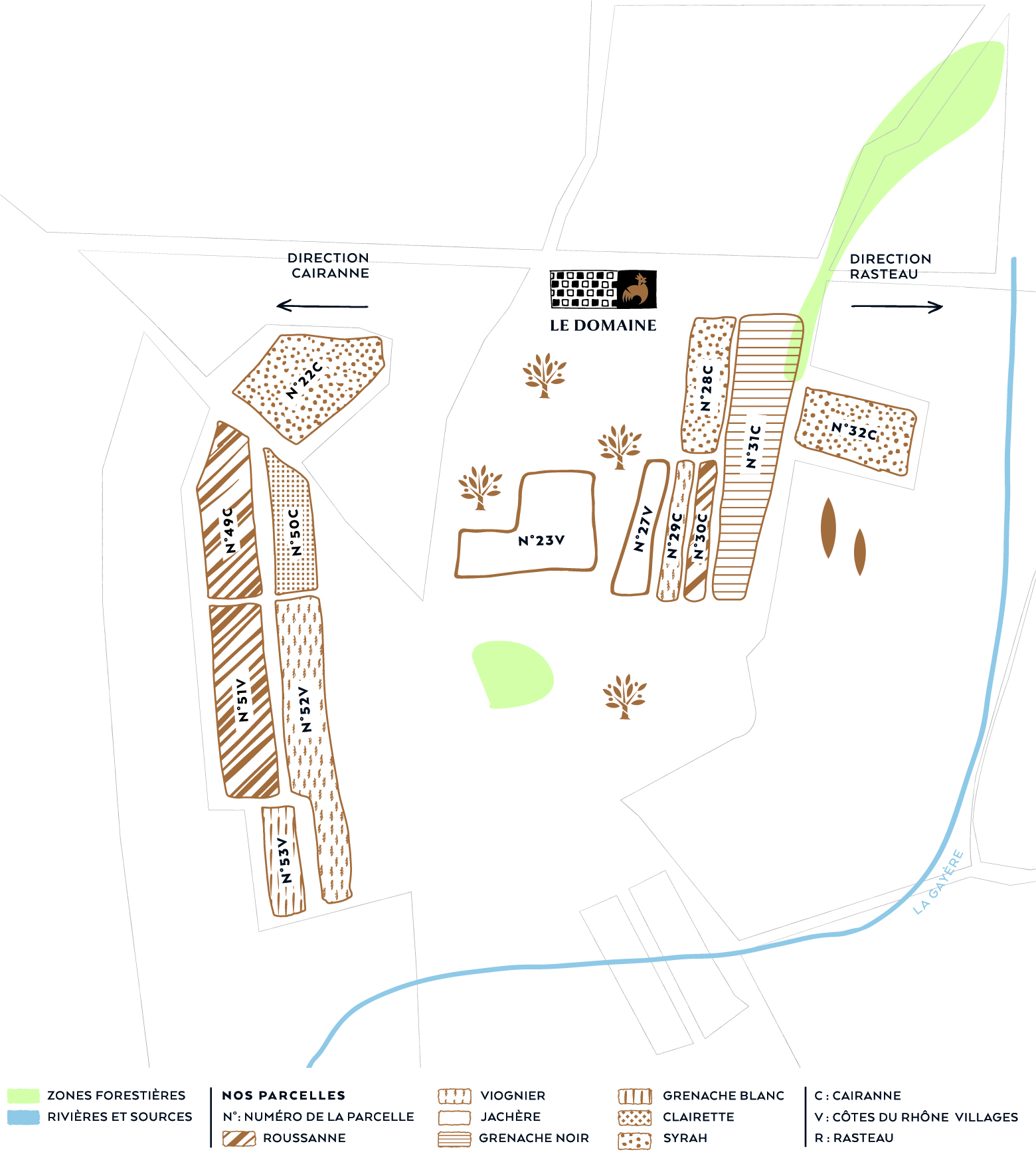 Le Coq Volant White is made from parcels in the Gayère Valley which takes its name from the river that runs through it. It is renowned for the freshness of its marbled clay soils which make it an ideal terroir for fresh and elegant gastronomic white wines.
Situated to the south of the village of Cairanne, this terroir is made up of colluvions rich in moisture retaining silt, with few stones but occasional gravel and pebbles. The clay is marbled, with limestone nodules and abundant pseudo-mycelia, forming substrata that enable the vines to survive the summer heat thanks to the plentiful water supply to their roots.
Grenache Blanc n°53
Viognier n°52
Roussanne n°51
Clairette n°49
HARVESTING & VINIFICATION
The grapes are picked at dawn, by machine, starting at 5am.
The grapes go into a vibrating hopper to preserve the integrity of the berries. They are then directly pressed in an axially fed, closed cage pneumatic press. Only the core of the press wine is retained from 0.6 bars.
The juice is cold settled at 12°C to retain only the fine lees. It is then seeded with selected yeasts and fermentation takes place in thermo-regulated stainless-steel vats at 14 – 18°C with macro-oxygenation throughout. We preserve the natural levels of malic acid by blocking malolactic fermentation. The lees are stirred into suspension before the wine is racked and then aged on fine lees.
It is then matured in stainless steel vats on fine lees for four months.
Roussanne & Grenache Blanc : 18 et 19 sept. 2021
Viognier : 15 sept. 2021
Clairette : 29 et 30 sept. 2021
Temperature of grapes at reception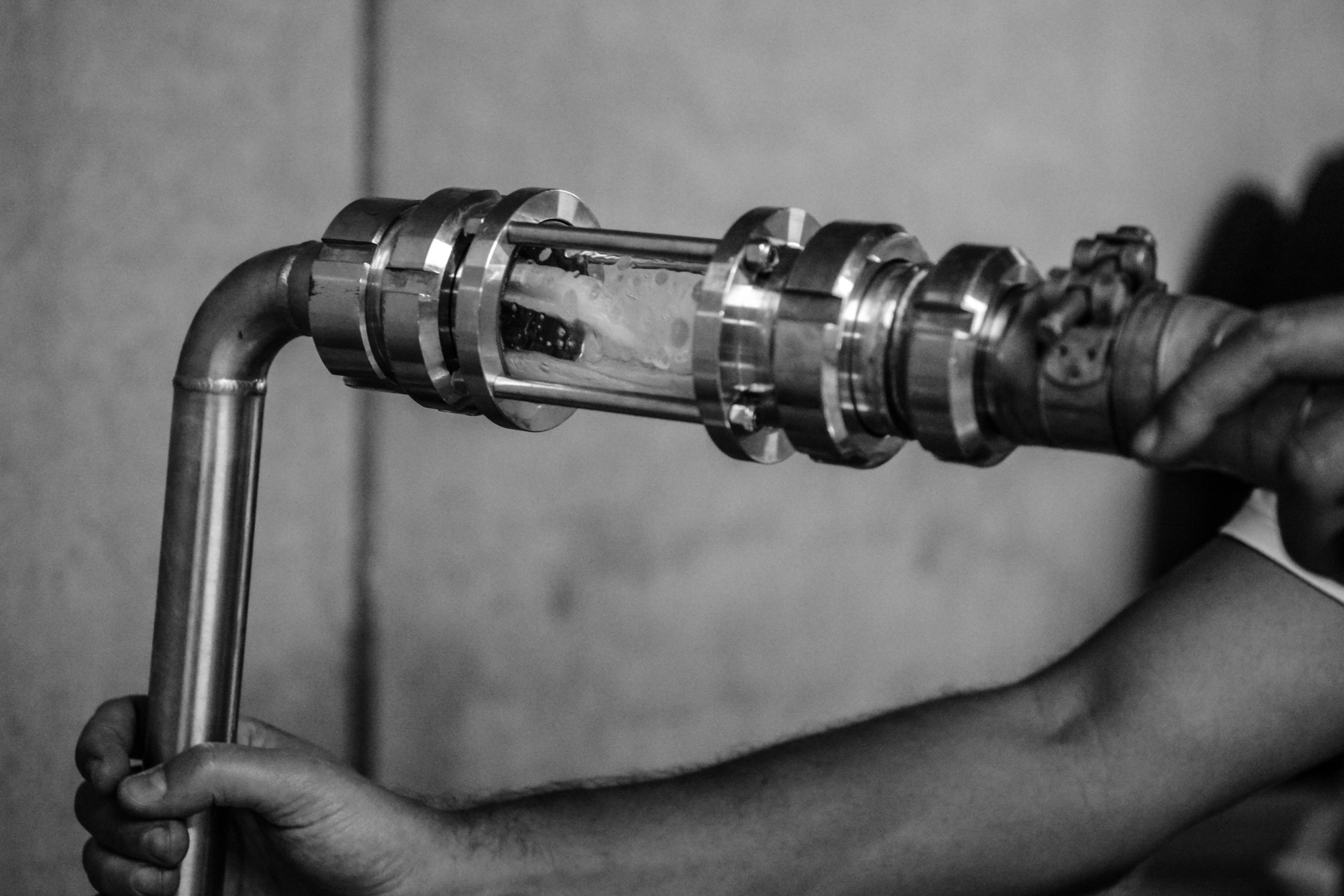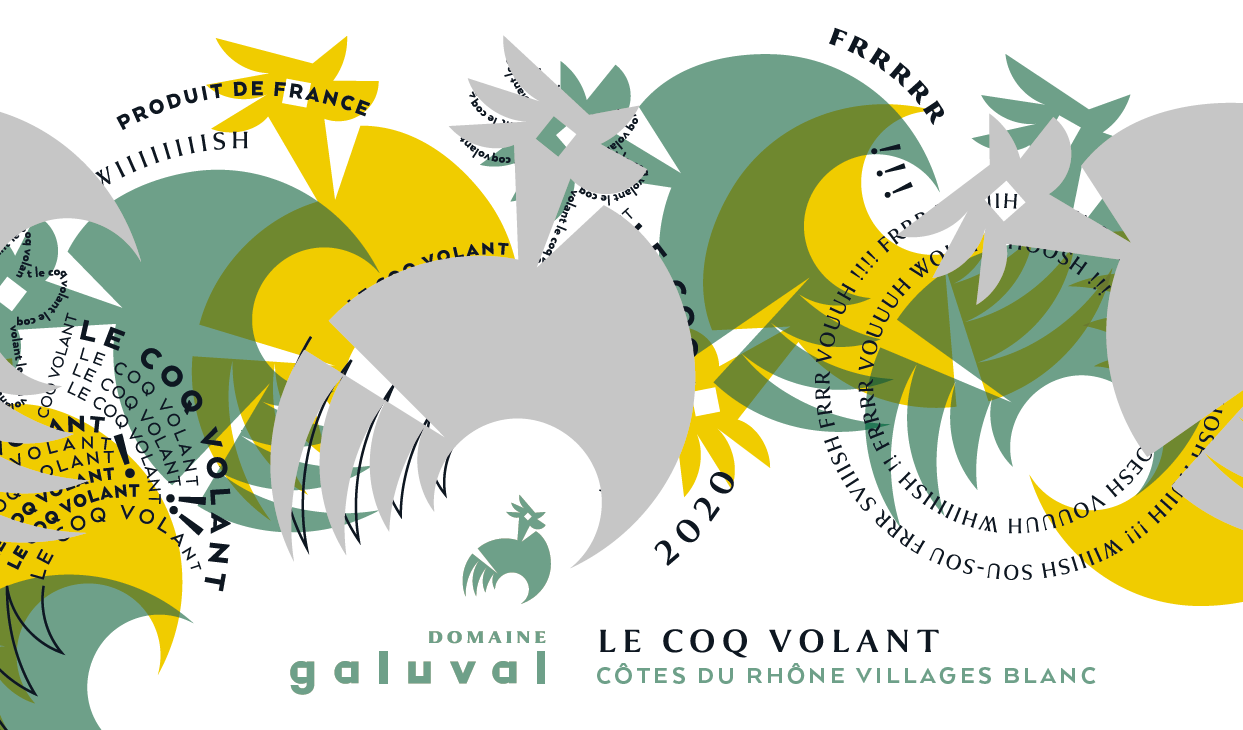 The ideal serving temperature is 12°C.
Le Coq Volant White 2021 can be enjoyed immediately or be cellared for up to 3 years.
We recommend serving Le Coq Volant Blanc as an aperitif, or with light, fresh cuisine such as roast scallops with orange, a cheese soufflé, or a poached egg with asparagus and parmesan cream.
Discover our other creations