2021
Les Terrasses
IGP MÉDITERRANÉE ROSÉ
This wine is a parcel selection from the geologically unique terroir of the valleys of the Aygues and the Ouvèze. It offers a fresh approach to the terraces that border these two rivers which bring a freshness and a tension that is rare in our region. Situated on the northern face of the Mont-Ventoux, this natural terroir of terraces is made up of colluvions with few stones, particularly well suited to the grape varieties destined for making rosé.
THE 2021 VINTAGE
On tasting the berries, we noted something remarkable… a new aromatic profile in these Caladoc, Grenache and Cinsault grapes. They had succeeded in drawing precious freshness from the soils on the banks of the Aygues and the Ouvèze in spite of this very hot summer.
Made from a blend of three grapes, this rosé is prettily pale pink with expressive aromas of citrus and orchard fruit. Wonderfully taut and vivacious in the mouth with notes of fresh thyme and grapefruit and even a few more exotic notes in retro-olfaction. A superbly balanced wine.
| | |
| --- | --- |
| Weight | N/A |
| Blend | 40% Caladoc, 35% Grenache, 25% Cinsault |
| Format | 75cl |
| Bottles number | 6000 |
| ABV | 12% |
Download the technical sheet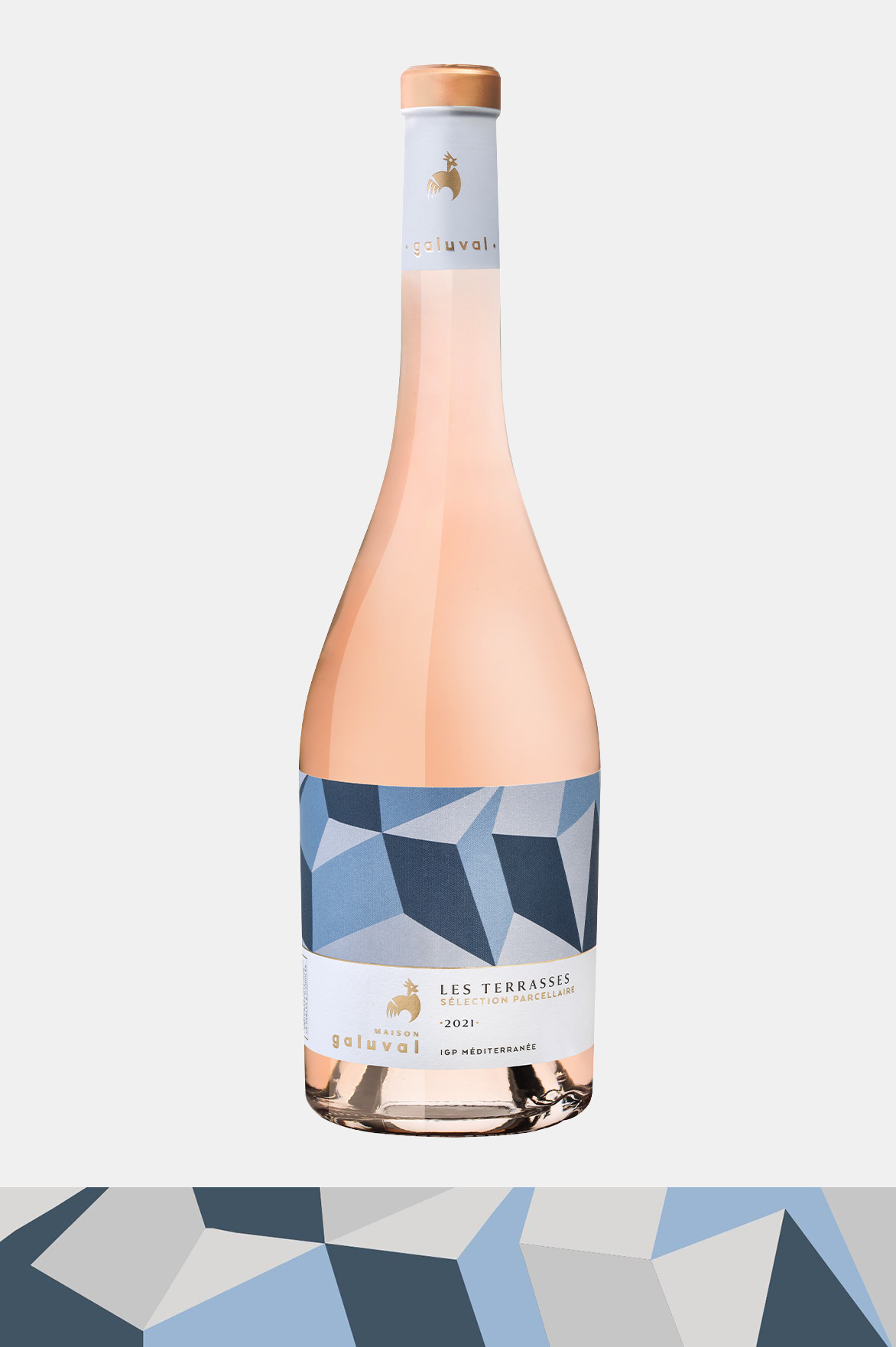 The Aygues and the Ouvèze are two rivers which take their source in the slopes of the pre-alps, bringing remarkable freshness to this very hot region. They meander across the terroir at the foot of the north face of the Mont Ventoux and have created rich alluvial terraces that are perfect for vine growing. Not very stony, but rich in silt and alluvial sand and clay, they retain important quantities of water that offer precious nourishment to the vines.
HARVESTING & VINIFICATION
Picking of these grapes is done at dawn, in order to preserve the natural freshness of the berries. They machine harvested and destemmed immediately thanks to an on-board destemmer.
On arrival in the cellar the grapes go directly into a pneumatic press to release the first juices.  Only the core of the press wine is retained from 0.6 bars (the last pressed juice is set aside). Turbidity is adjusted to 200 NTU.
To extract the maximum fruit characters, the grapes undergo cold pre-fermentation maceration followed by a progressive rise in temperature up to 18°-19°C to encourage the development of thiol type aromas. These are also emphasized by the careful choice of selected yeasts.
The wine is then aged for three months in stainless steel vats.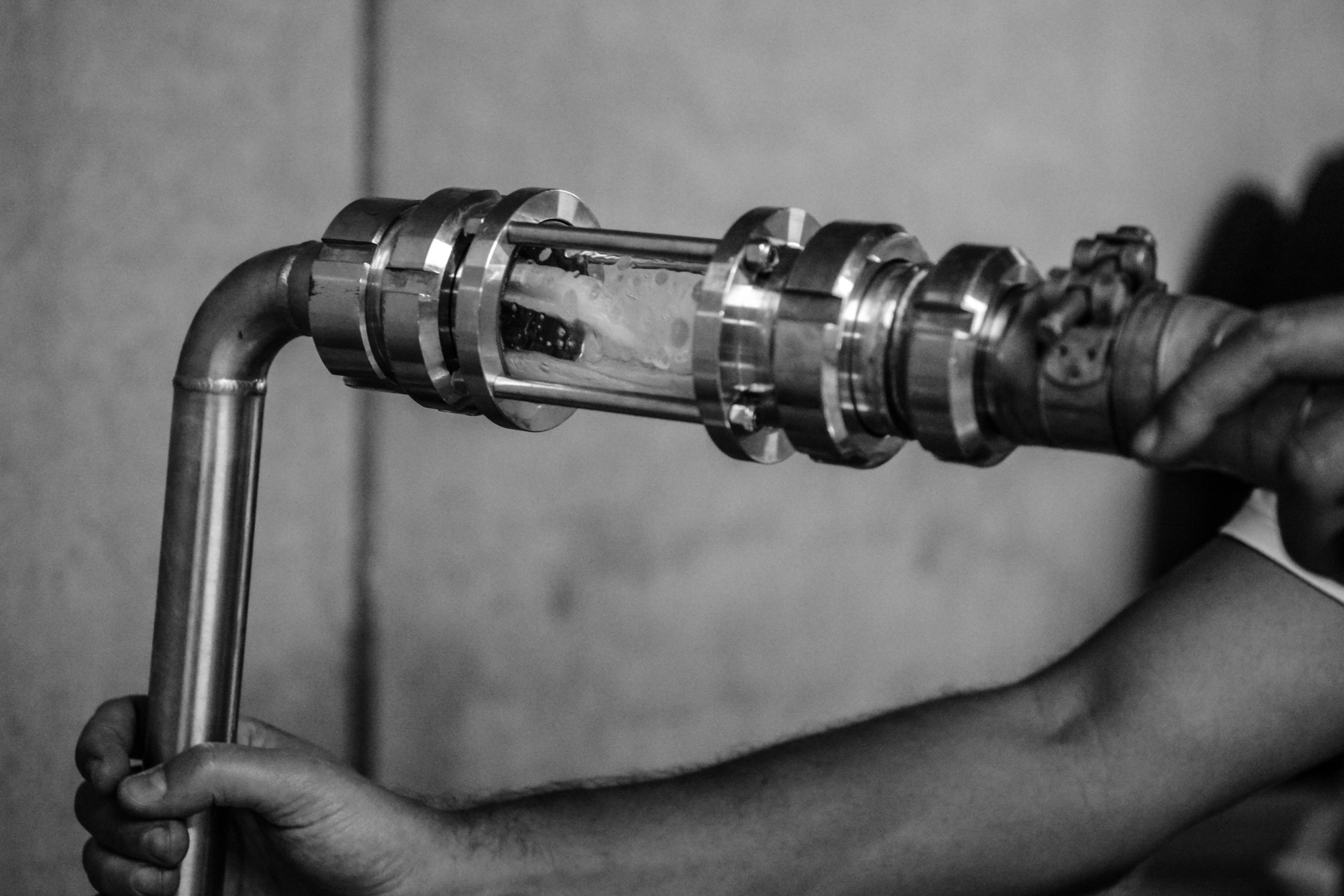 The ideal serving temperature is 8°C.
Les Terrasses 2021 is ready to drink and may be enjoyed immediately.
It is perfect for a summer aperitif or may be paired with light starters such as roasted green asparagus with parmesan, a goat's cheese and spring pea tart, or squid in garlic sauce.
10 g/hl metatartaric acid
Discover our other creations