The Cube
Discover the new perspectives set up by the Domaine de Galuval, through a visit of its semi-gravitational cubist wine cellar with and the tasting of its three main crus.
PROGRAM OF THE WORKSHOP
• A guided tour of our semi-gravitational cubist wine cellar. 
• A commented tasting of the three emblematic crus from the Domaine coming from parcels selections of three very distinctive terroirs.
– La Vallée – AOC Cru Cairanne White
– La Montagne –  AOC Cru Cairanne Red
– Les Collines – AOC Cru Rasteau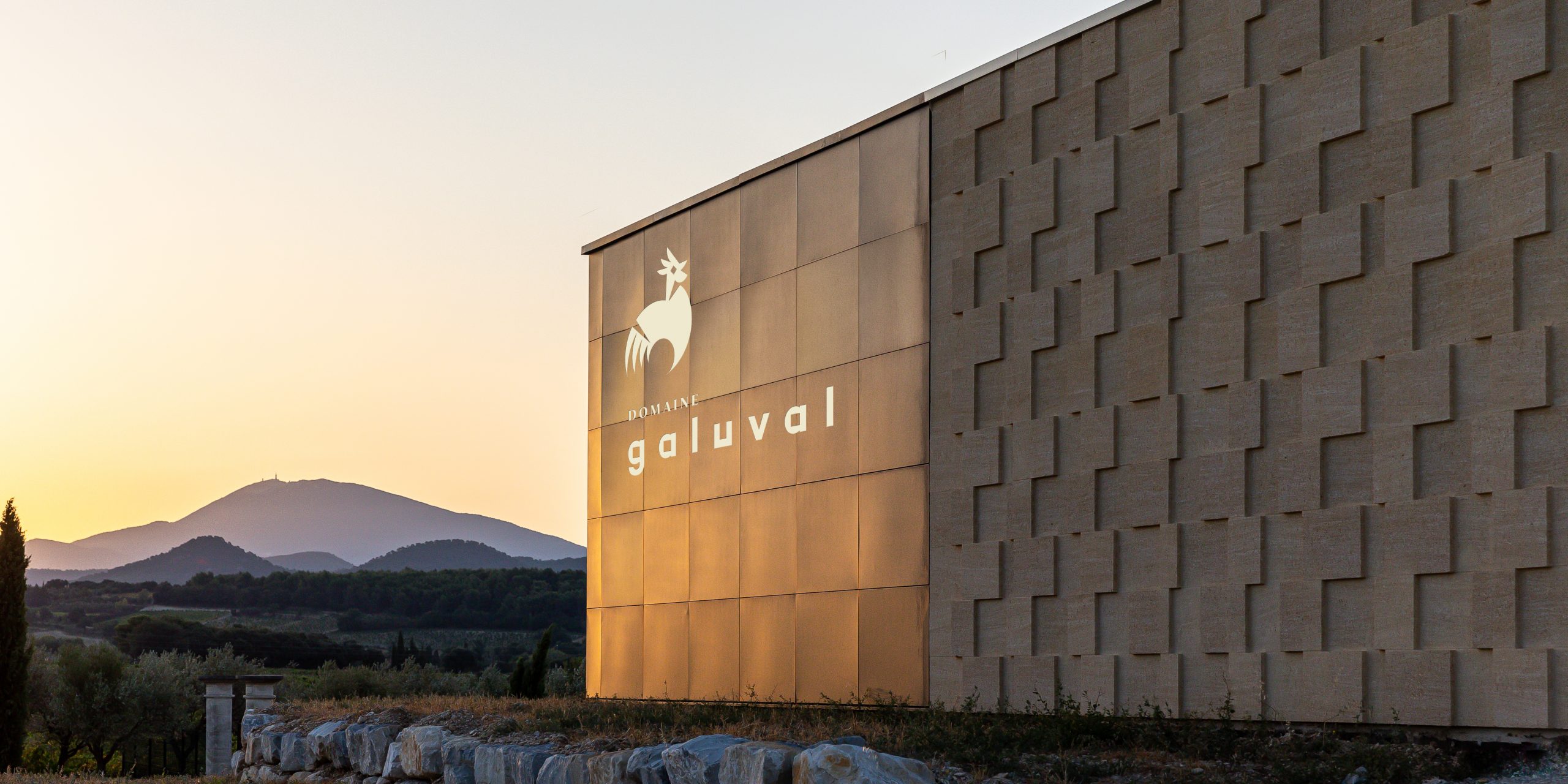 THE RHÔNE VALLEY FROM NEW PERSPECTIVES
Nestled between Cairanne and Rasteau, in the hinterland of Provence, Domaine de Galuval combines the rooster (gallus), a symbol of pride, with grapes (uva), the fruit of a thousand-year-old heritage. Our wines are always creative and even cutting-edge at times, with an assertive style unveiling the richness of the fruit and the diversity of our terroirs. Our œnologist crafts them as unique creations, inspired by nature and true to the individual character of each vintage. Free of all restrictions, Domaine de Galuval is creating truly different perspectives of the Rhône valley.
PARCEL SELECTIONS FROM THREE MONO-TERROIRS
Cairanne and Rasteau offer a unique panorama of the spectacular geography and geology of the southern Rhone Valley, and possess a rare concentration of varied and very distinct geological terroirs. The three principal ones are: the MONTAGNE DE VENTABREN, with its bright, sunny, slopes, the vast terraces of the GAYÈRE VALLEY, and the rolling green COLLINES DE RASTEAU. Domaine de Galuval is lucky enough to cover all three of these unique, diverse, and particularly complex terroirs.
Contrary to the common trend of smoothing out the diversity of the terroirs to correspond more closely to the appellation profile, we wanted each of them to fully express their individuality.  For our three principal wines we have taken a parcel selection approach, as they do in Burgundy, to pay tribute to the three great terroirs of Cairanne and Rasteau. And, in all simplicity, we have named them La Montagne, La Vallée, and Les Collines.