Galuvian Evenings
In July and August, Domaine de Galuval hosts musical evenings and tastings of wines from the estate.
We host a different musical band each time during a very soaring and convivial musical evening in  idyllic surroundings win a stunning view of the vineyard, the Mont-Ventoux & les Dentelles de Montmirail.
PROGRAM OF THOSE EVENINGS
• Musical performances from 7pm to 10pm
– Wednesday, 19th july 2023 | Duo Sweet Ladies
– Wednesday, 23rd august 2023 | Paul Segal & Bluesville
• Wine à la carte & brazier dinner
EVENINGS MENU
Entry for the evening + welcome drink + meal at the brazier = 39€
Meal: appetizer, starter, main course, dessert
Non-alcoholic drinks à la carte.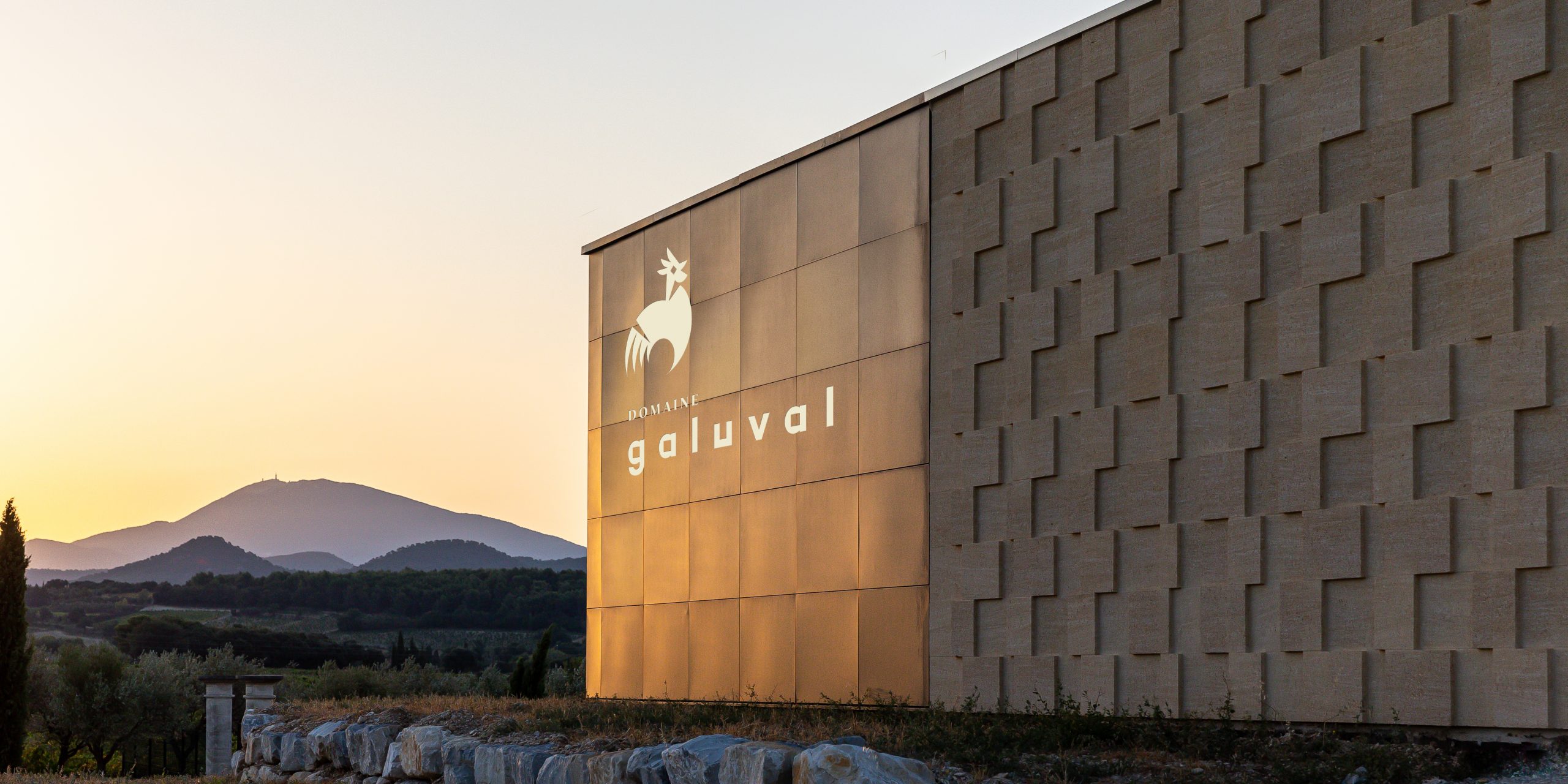 THE RHÔNE VALLEY FROM NEW PERSPECTIVES
NESTLED BETWEEN CAIRANNE AND RASTEAU, IN THE HINTERLAND OF PROVENCE, DOMAINE DE GALUVAL COMBINES THE ROOSTER (GALLUS), A SYMBOL OF PRIDE, WITH GRAPES (UVA), THE FRUIT OF A THOUSAND-YEAR-OLD HERITAGE. OUR WINES ARE ALWAYS CREATIVE AND EVEN CUTTING-EDGE AT TIMES, WITH AN ASSERTIVE STYLE UNVEILING THE RICHNESS OF THE FRUIT AND THE DIVERSITY OF OUR TERROIRS. OUR ŒNOLOGIST CRAFTS THEM AS UNIQUE CREATIONS, INSPIRED BY NATURE AND TRUE TO THE INDIVIDUAL CHARACTER OF EACH VINTAGE. FREE OF ALL RESTRICTIONS, DOMAINE DE GALUVAL IS CREATING TRULY DIFFERENT PERSPECTIVES OF THE RHÔNE VALLEY.
MAKE THE MOST OF YOUR STAY AND TRY OUT